What's happening?
hands on aids is a hybrid between party, concert, immersive theater performance and installation. In addition to the topic of HIV and AIDS prevention, Frisch & Schick deal with the history of the disease and its impact on the psyche within society since its discovery.

A project by Frisch & Schick (Johannes Frick and Jasmin Schädler) and InterAKT Initiative e.V.. With Sebastiano Sing & Robyn/Hugo Le Brigand, Karimael Buledi, Helena Dadoku and Jonas Wienberg.

In collaboration with AIDS Hilfe Stuttgart e.V. Funded by the City of Stuttgart and 6 Tage Frei Festival. Supported by LBBW-Foundation.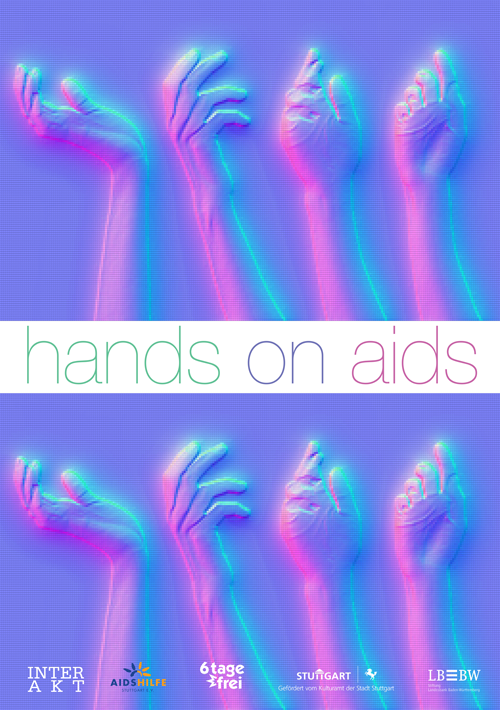 © Frisch & Schick
Banana Island is a choreographic and performative investigation of the banana. As one of the most important and popular foods in the world, protagonist of colonial and neo-colonial crimes and racist and sexist attributions, and at the same time film star, comedian, art and political weapon, the banana is the bracket and center of the performance. As we slowly begin to peel, we expose the tension between pop culture and tyranny. We interrogate the glamorous appearance of the banana and contextualize the opposites united in it.

A project by die apokalyptische tänzerin*nen and Produktionsbüro schæfer&sœhne.

Funded by 6 Tage Frei Festival.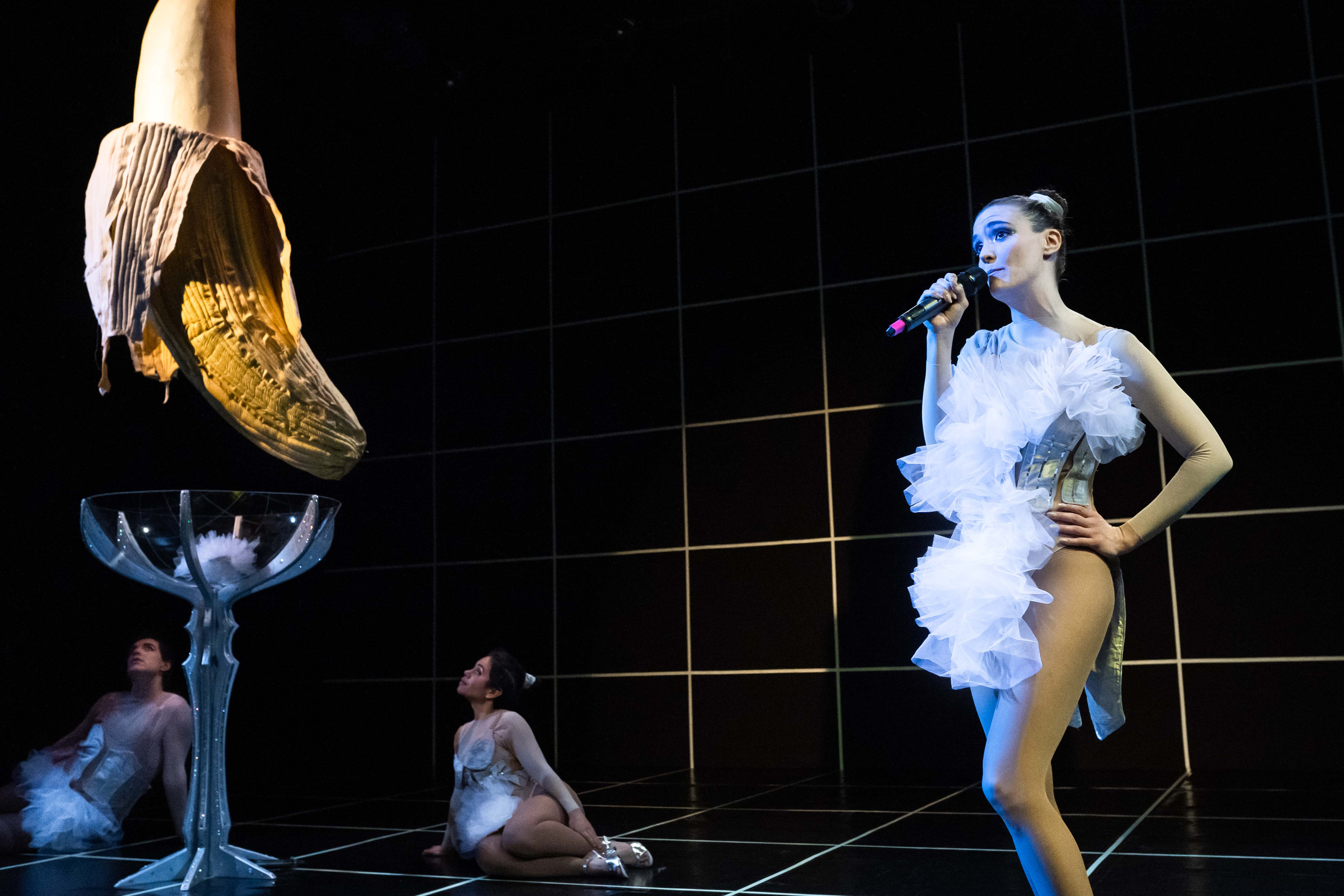 © Julia Schäfer